Domino's
By means of a semiotic analysis of Domino's and competitor's service sites, and a trend study of a broad range of service sites, including but not limited to fast food in two markets, Marketing Semiotics identified emerging trends in the service delivery category and made actionable recommendations for redesigning Domino's restaurants worldwide. Results: We developed a design strategy for Dominos that integrated the physical layout, visual organization, decor, and customer experience, including a mobile app that extended the service site to the customer's home or car.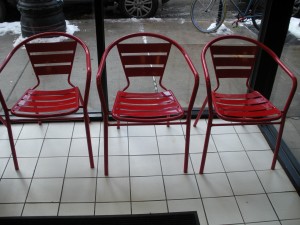 Barilla
By means of focus groups and a trend study of package designs for a broad range of products, including but not limited to boxed meals, Marketing Semiotics developed the package design strategy for Barilla's Taste of Italy complete pasta meal by anchoring research in the semiotics of the product category, the culture of consumers, and the brand's legacy for fresh, authentic, easy to prepare Italian American cuisine. Working with design experts, Marketing Semiotics tested and refined concepts with consumers.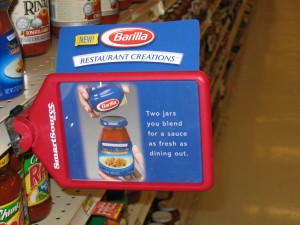 McDonald's
Using a combination of informal in-store interviews, a trend study of retailing in general and food service in particular, and a semiotic analysis of a dozen McDonald's restaurants, Marketing Semiotics identified barriers to acceptance of new product offerings at the level of merchandising and retail design. We made actionable recommendations for redesigning McDonald's worldwide to clarify the brand message, improve the consumer's overall experience, and increase trial for new menu offerings. Results: Findings led to changes in the physical design, messaging, and decorating at McDonald's restaurants worldwide.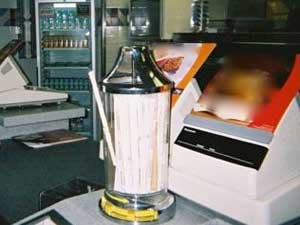 Design Semiotics and New Product Development
Packaging not only protects products from spoilage and improves their delivery at the point of purchase. It is a surface for communicating the brand's perceived quality, unique message, and its relationship to consumers. Successful, appealing packaging is both functional and attractive, inviting consumers to touch, pick, and open the pack the way they open a gift. This principle is responsible for guiding our successful packaging design concepts for products ranging to the most luxurious, such as perfume, to the most mundane products, from coffee creamers to toothpaste.
Nestlé Coffee-Mate ™Natural Bliss
Using a combination of focus group discussion and a trend study of cultural texts, Marketing Semiotics developed new product strategies based upon emerging consumer needs for flavor, fitness, and well being in the coffee creamer category. We then built design concepts for each new product idea by associating the codes for product benefits and consumer needs with design elements such as colors, symbols, words, and shapes. Concepts were then tested in focus groups and refined by the design team.  The semiotic process integrated functional attributes such as ingredients and taste with the cultural meanings and emotional benefits for consumers. Results: Findings had tangible impact on new product development and packaging for the Coffeemate™ Natural Bliss brand and contributed to on-going research and new product development at Nestlé worldwide.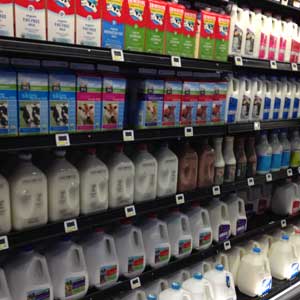 Nestlé Coffee-Mate™: Design Semiotics and New Product Development